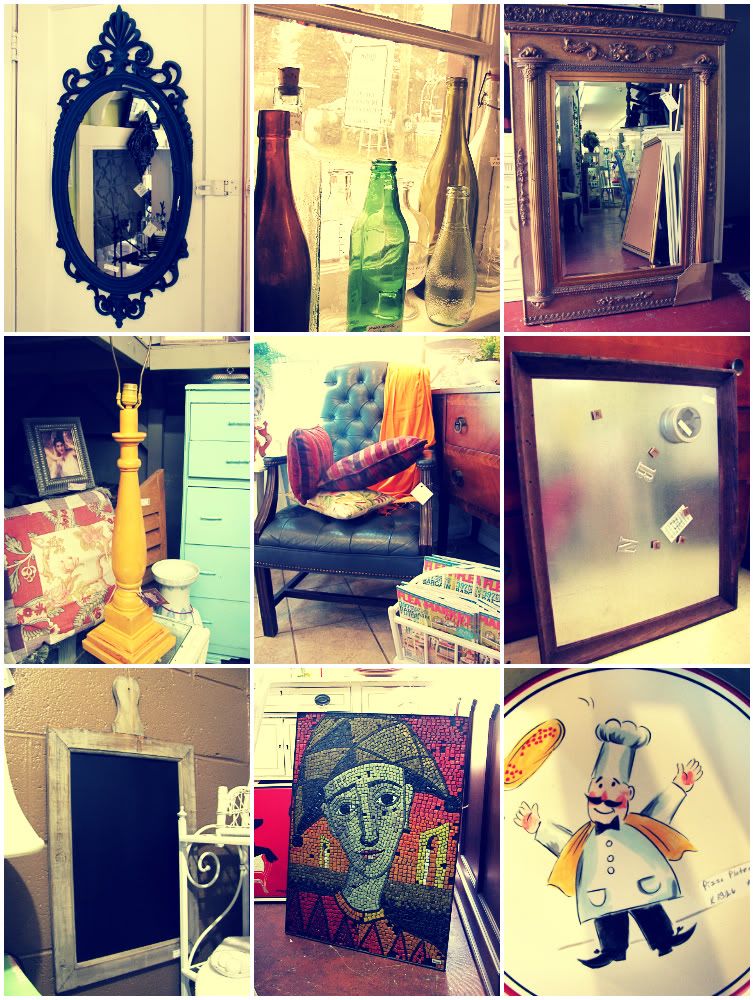 All of this needs to be in our apartment. Now.
We were driving to the book store after church on Sunday and I saw these antique-y furniture shops and I was so excited I almost made Dan stop right then! But then I realized that I had all this week to go explore. There were two shops and the first one I went to the lady was so nice and the selection was amazing and I just loved it. Who doesn't need a mosaic jester in their home? Don't act like you're not impressed. But I was on a mission.
I have done absolutely no decorating in our bedroom:
This could be attributed to laziness or a serious lack of fundulation. Judging by the unmade bed, I'm gonna bet on the former. Either way, I decided we need a headboard, or something like it. I was going to make one but the whole project was going to run me about $400 dollars so that will be a project for the future me who has money to burn and a garage with a power saw. I decided to go for a more eclectic look and found some amazing shutters and windows and huge frames and doors and well, I just can't decide what to do. I'm taking the mister with me this week because I want to get his artistic opinion as well as the okay to spend what could be seen as enough money to necessitate the approval of both spouses -- at least in our starving-student little world. So guys, do me a solid and give me your honest opinion -- do you see any options that you love?