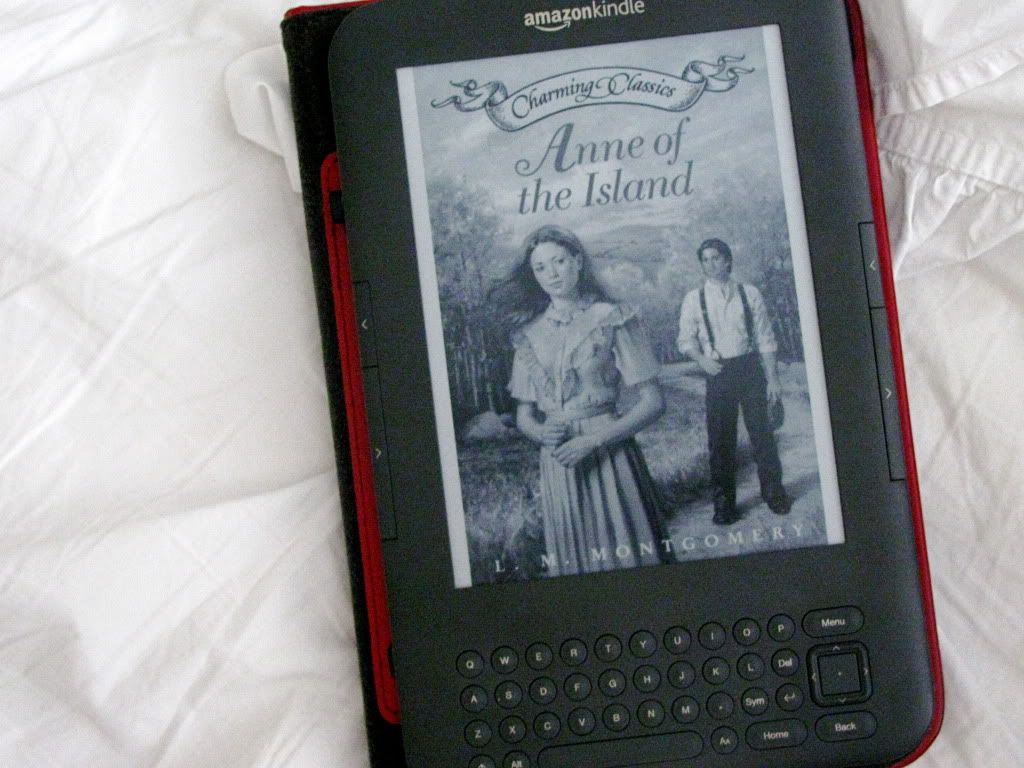 It's supposed to rain today; I will never get used to the summer downpours. I like my summers dry and 104˚ if you please. The torrents have yet to appear, but in preparation for the shower I am reading in bed -- the only proper response to this act of nature. I have been re-reading the Anne series and can't stop. Although, part of me fully believes that if Anne knew I was reading her stories on a Kindle she would say it had "Little scope for the imagination," and also, "What is a Kindle?" As I read through the series I find myself falling in love with Anne and Gilbert all over again. Not only that, but I've found that my Daniel reminds me of Gilbert. And I don't think I am imagining things either. Gilbert patiently waited for Anne to come around, Dan patiently waited for me. Their romance sprung out of friendship, and ours did as well. Dan even throws a quote in conversation when appropriate,
though his tend to be less poetry and more Star Trek, which I find adorable.
All we need is a walk down Lovers Lane and a view of the Lake of Shining Waters and we'll be set. For now we settle for our little turtle pond and the path around Hugh McRae Park.
p.s. I think every guy should take some pointers from Gilbert, and that means you, 10-year old boy at the basketball clinic who hit on me today -- Anne Shirley would certainly never stand for that.