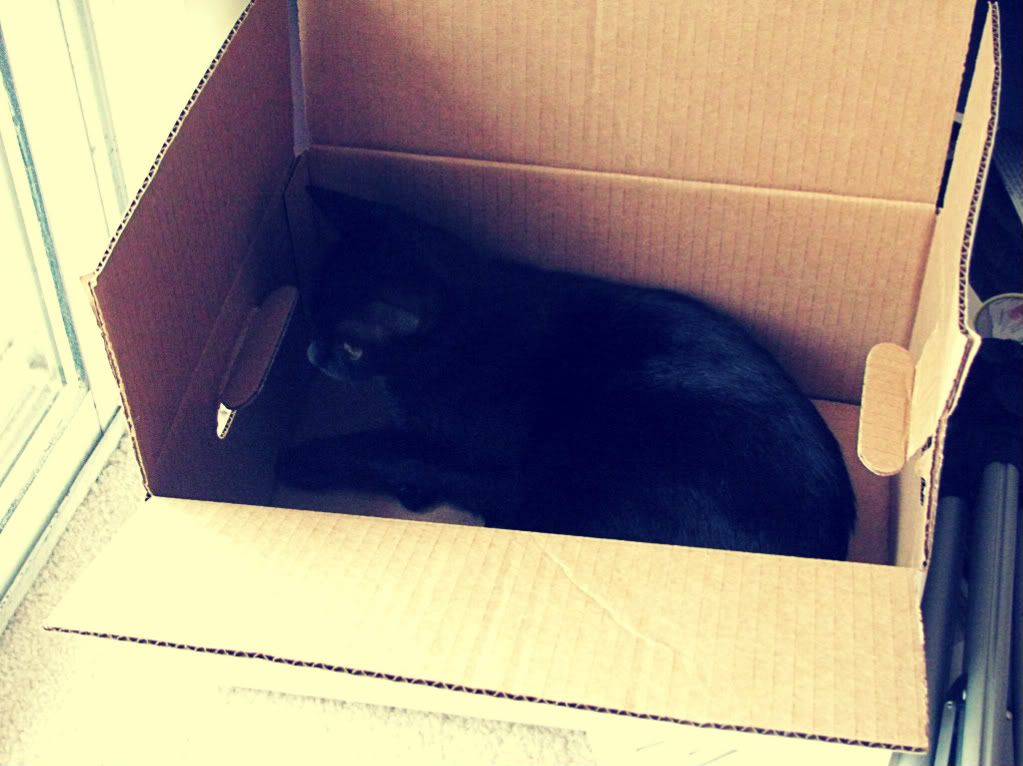 As I may have mentioned previously, we are moving (same city, different apartment).
Obviously, the cat is very excited about the bigger and better things that await us, or at least a bigger and better apartment (and she's not wrong -- it has a fireplace: #romantichomeevenings). However this had led to some very peculiar behavior on my part. We were almost out of toilet paper and I was trying to make it last because it seemed silly to purchase more toilet paper right before a move (because in my head toilet paper doesn't do well in transit) unfortunately, it didn't last so off to the drug store I went.
(Did I tell you we had 109 heat index today? And, that I have no air conditioning? Okay, that is my last complaint of the day).
I have no clue how to pack. You might be wondering how I got to North Carolina and the answer would be: the Marine Corps sent packing people. For liability reasons I could not physically pack a thing, the glamorous military life has its perks. This is not the case now however (seeing as Dan does not take kindly to being declared the packing man and therefore in charge of all box-filling duties) and packing is daunting and long.
I've also gotten into this mood where I just want to get rid of anything and everything we don't need. Like that big t.v. we ditched for the sleeker, thinner flat screen. Or, the shelf unit we never opened. Or, the three extraneous (no amount of math accounts for that many dvd players) dvd players we have from our respective stockpiles. Some of this stuff is actually sellable so I experienced my first foray in the Craigslist world this week. I sold an unused hamper (cha-ching). I almost sold our old t.v., 32" for $25? Everyone wanted this baby. Until one woman came over to check it out and informed me that it is in fact a 25" t.v. Who knew? I didn't realize you only measured the screen. Oops.