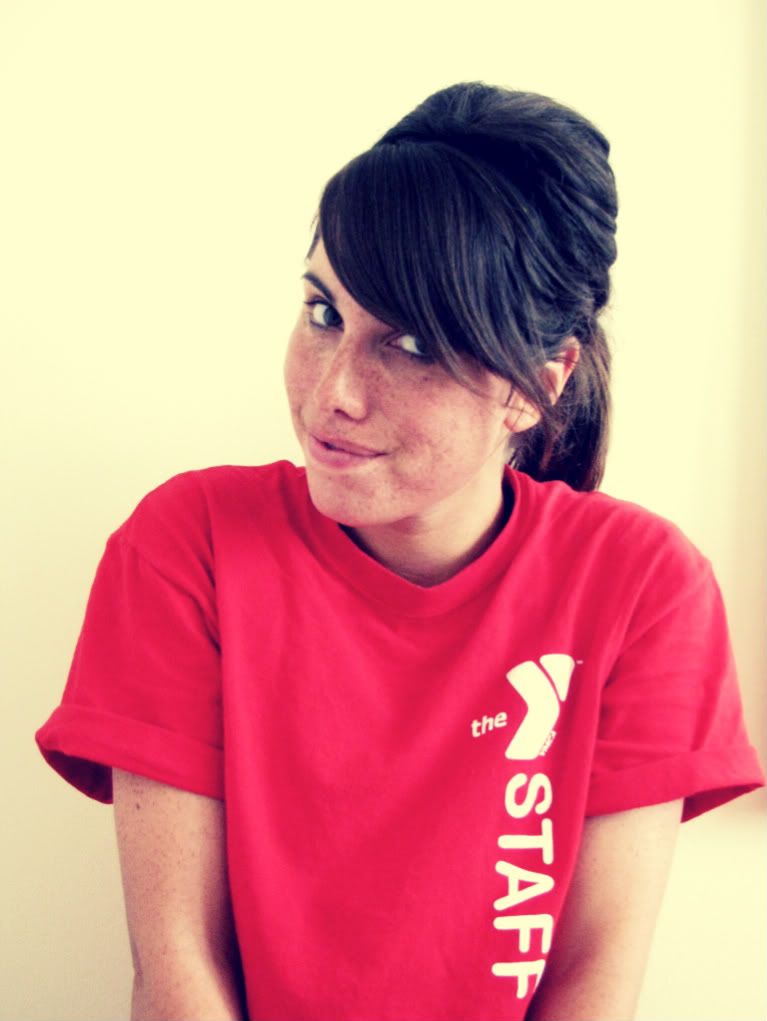 Being an opener at Summer Camp at the Y means that I leave the house with my hair in a messy pony tail and no makeup on my face. Today, however, I knew I was going to be hanging out and playing with the kids and wanted all those crazy layers in my hair (that are taking forev-ah to grow out) to be taken care of. I had seen
this
simple hair-do and figured ratting the heck out of my hair was the best way to attack the problem. Fortunately, other people thought it was the best way as well. Case in point: a mom dropped off her son and as he was getting out of the car I hear, "Giiiiiiirrrrllll, that hair is workin' for you! That is diva status."
She just became my favorite person in the world.
I don't think I've ever been called a diva. But, I liked it.
(and yes, the vetting process for favorite person is solely based on the quantity and quality of compliments given)