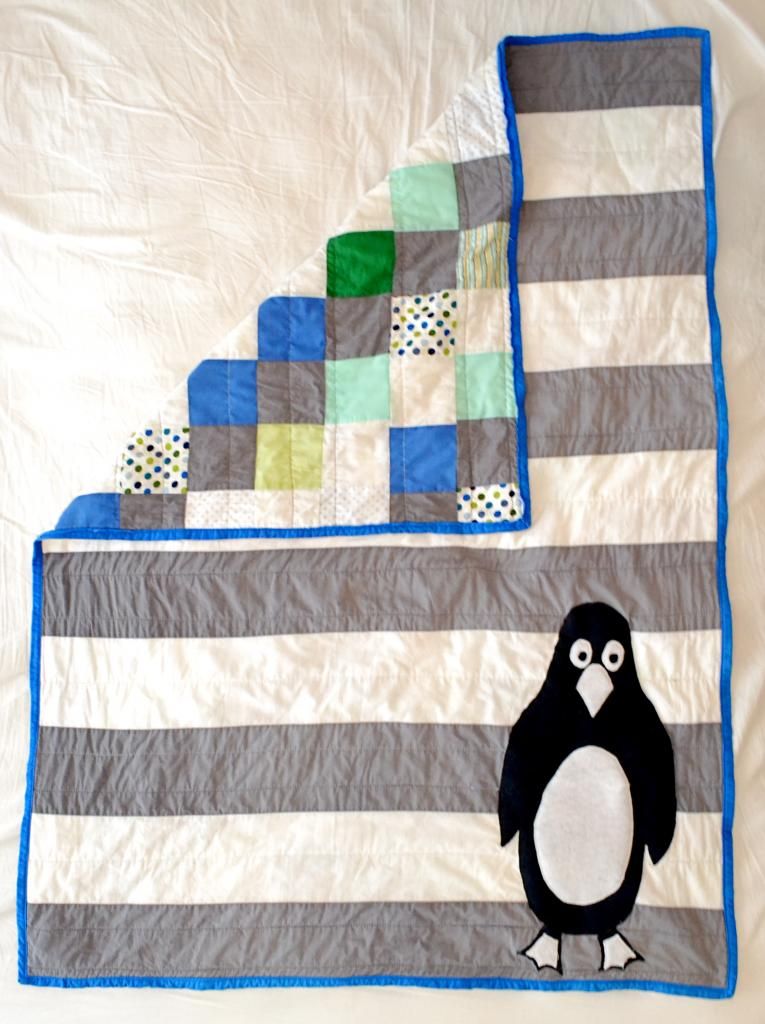 My manager, Andrea, is having a baby boy in just over a month. It's their first and they had been trying for a super long time and she is so excited that it's finally happening - I am so excited for her!
I've really lucked out in the manager department over the years. I don't think I've had a bad experience with any of the managers that I've had. Andrea is no exception. She's a bit older than me but we're very similar in personality. I always enjoy working with her (even if I don't always love my job).
She's also been a pretty consistent person in my life since we've moved here. We don't hang out outside of work or anything but if I ever need to talk she's there and vice versa. Really, she's just great. So, when I found out she was finally having the baby she had been dreaming about I decided to make her a quilt.
The quilt itself is pretty simple. The gray and white stripes are 4" x 36" (making the quilt about 44" x 36"). The backing is just a simple patchwork - the blocks were 3" square. It's my first patchwork so it's pretty wonky. After I quilted it the problems weren't as noticeable (although I would be able to point them out to you if you asked ;)
They did an underwater theme in his room but her husband loves penguins so they painted a few penguins on the walls as well. When I heard about the penguin love I thought, "I bet I could put a penguin on a quilt." Turns out I could!
This penguin was my first applique experience. I cut the penguin out of wool and just zig-zag stitched it onto the front of the quilt before I put all the layers together. I was a little concerned at first as to how the penguin would turn out but I am so pleased with it! Plus, now I know how to applique. Boom.
Here's a shot of the quilt in the baby's room that Andrea sent me: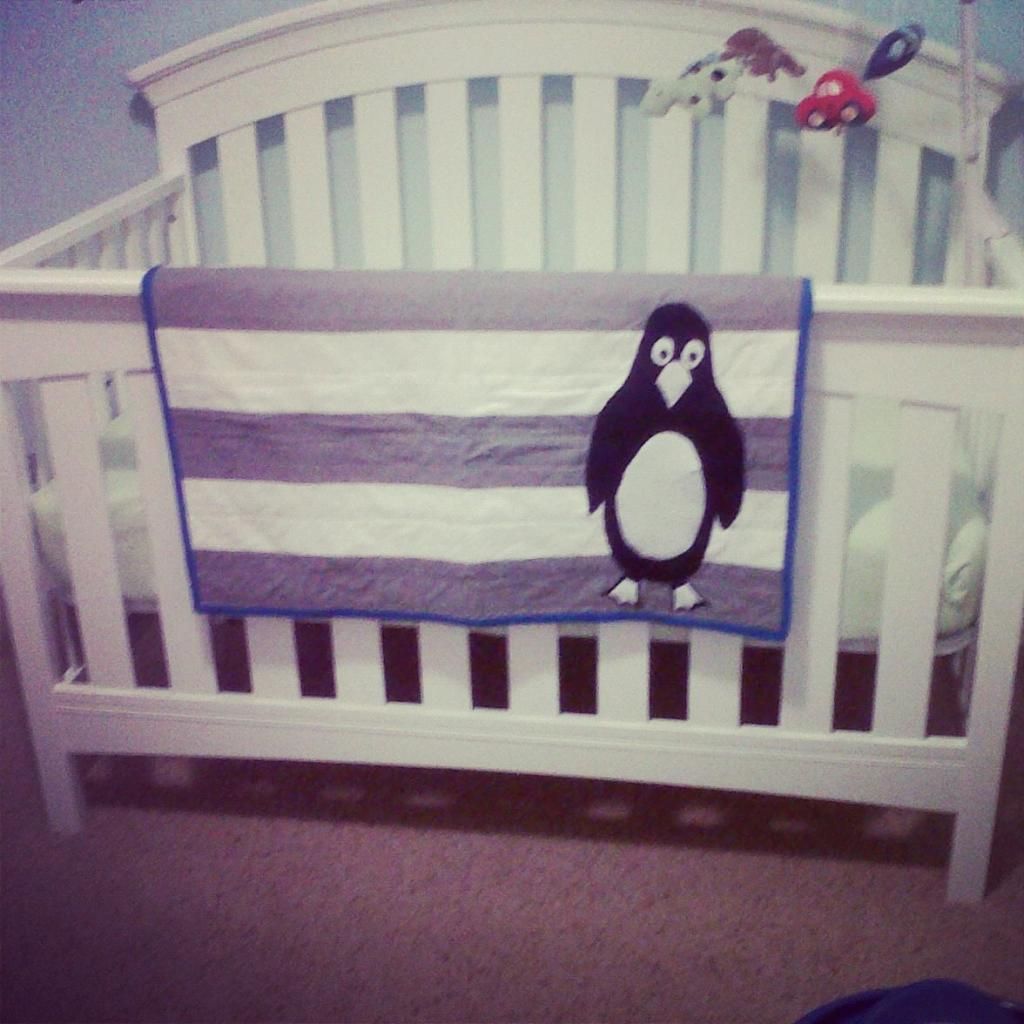 So sweet!