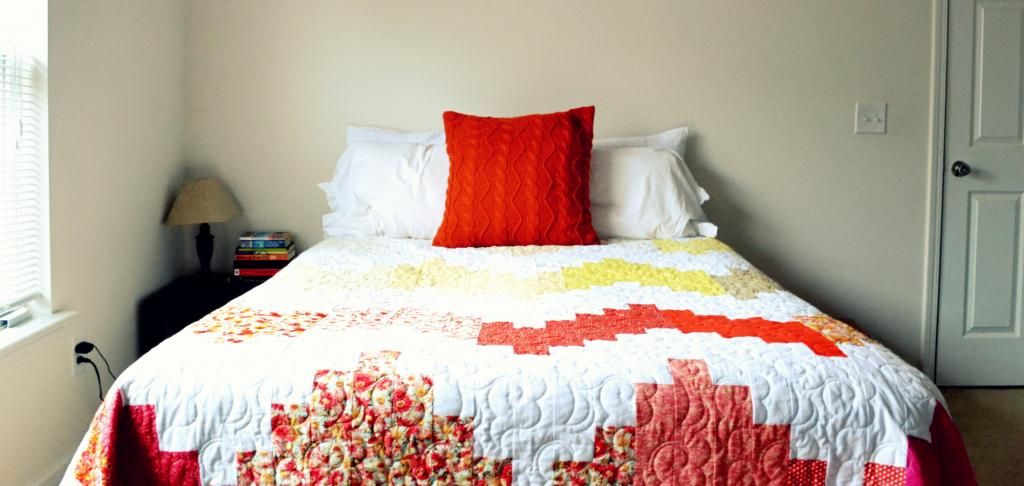 This was the first ever pin I pinned on Pinterest. I really though this project was way out of my reach when I pinned it. Surprisingly, it was not that hard.
I learned a lot during this project. Like, maybe I should know the measurement of the final quilt before I start piecing together the thing (I ended up having to cut more fabric and extend the whole thing so it would fall nicely over our Queen size bed.)
Overall the cutting was the most trying part - it just took a long time. Once it started coming together it was so exciting. I paid to have it quilted by a local woman because the quilt is too big for my little machine (total measurements are 92x96). She did such a great job. I couldn't believe it when it was finished. I could hardly wait to put it on our bed!
Here are some iphone shots of the making process: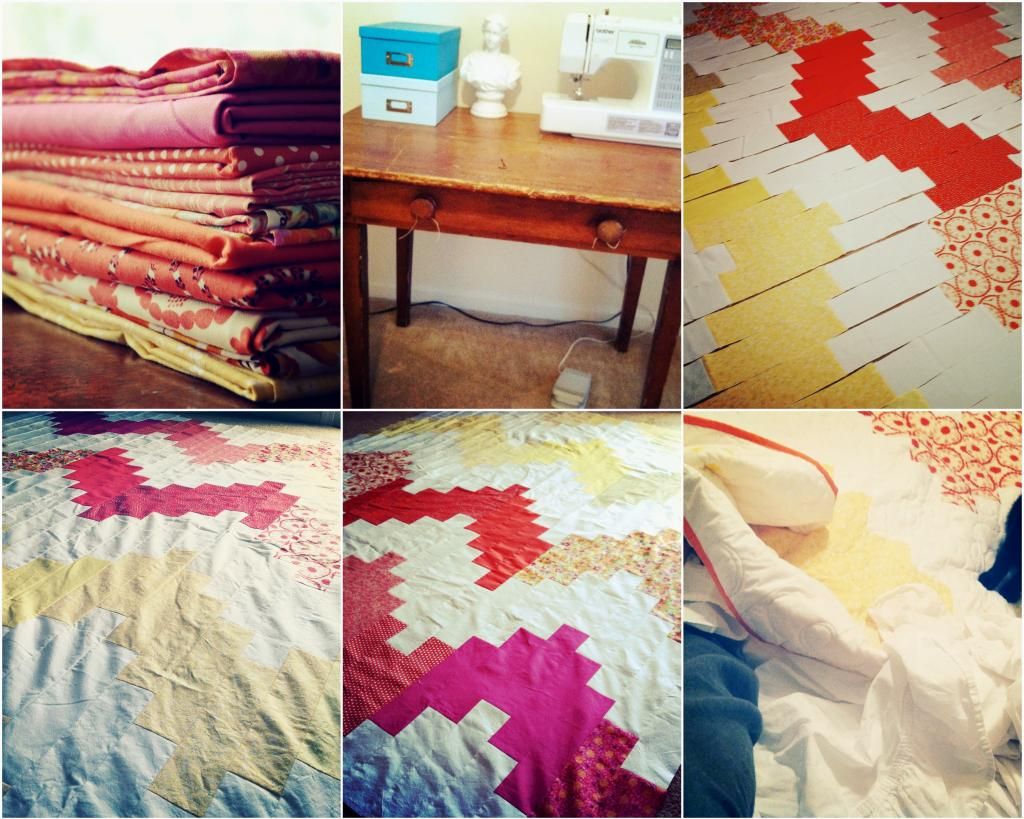 Aaaannnd, the finished product: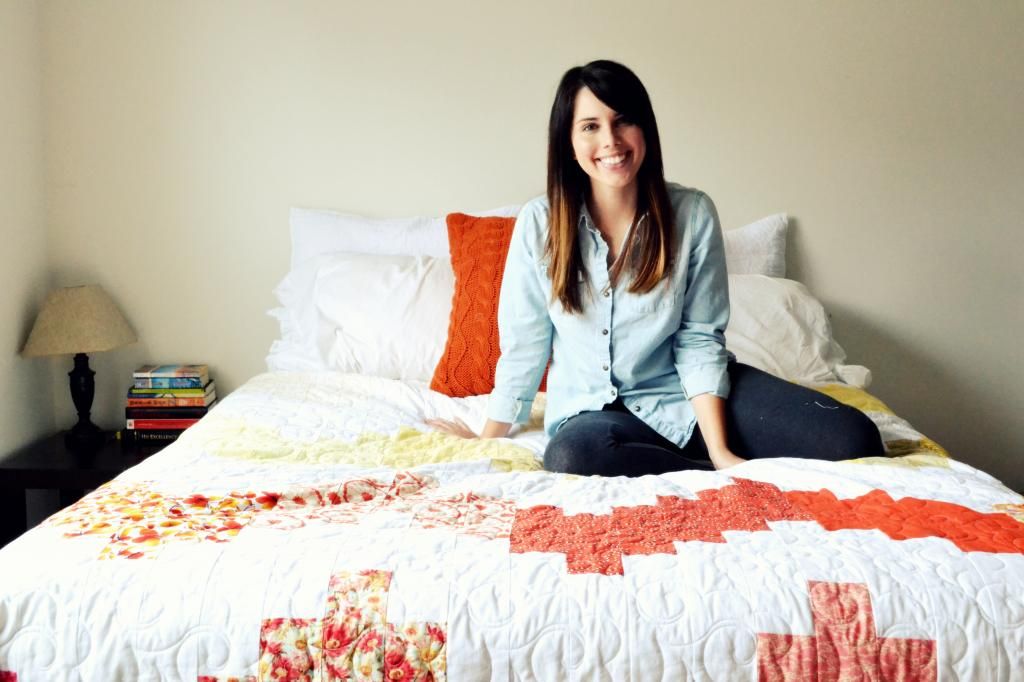 We love it. I can't stop staring at it when I'm in the bedroom. I keep giving myself little pats on the back - I'm pretty proud.
Someday we'll have
this
and maybe
these
but for now a beautiful new quilt makes me happy.
p.s.
this is where
you can find the (free!) pattern