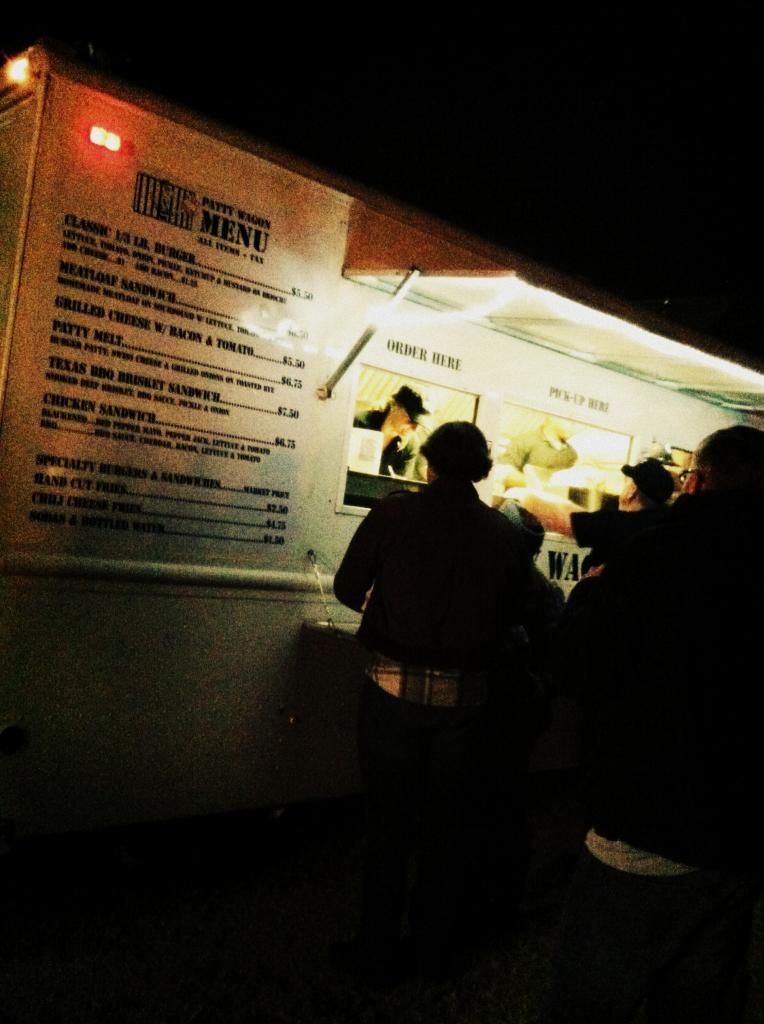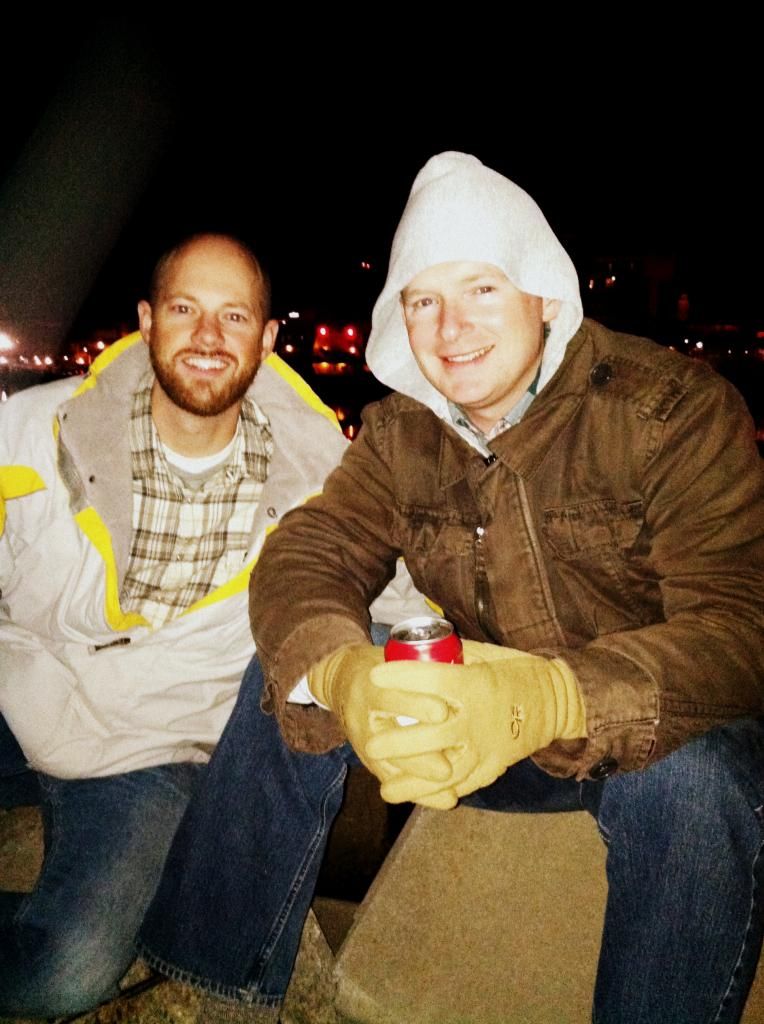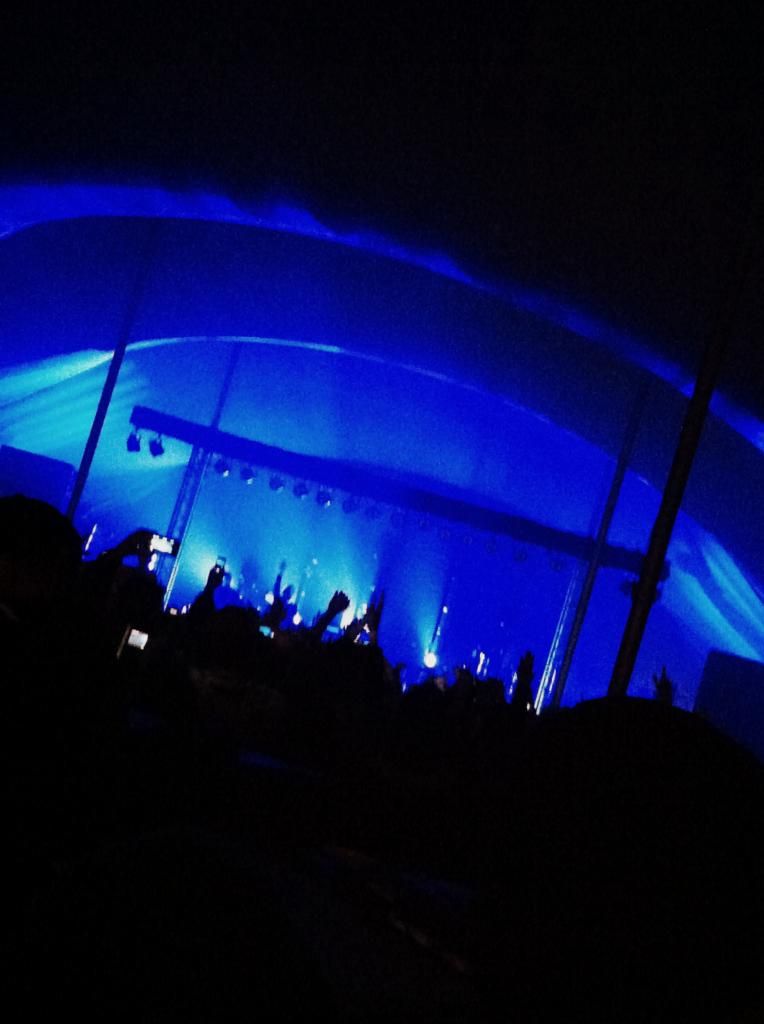 We went with a couple friends to see Passion Pit
(I took a walk, took a walk, woah-oh-ooohh)
on Friday. A local radio station, 98.7, put on the show and sold tickets for $9.87. It was pretty awesome and cold.
We put on about 3 layers each and took trolley shuttles to Battleship park where a HUGE tent was set up for the show. There were food trucks and a beer garden. (p.s. there are so many kids with fake ids in North Carolina! We watched kids who were literally 15 years old get beer - the lady at the table even rechecked their ids because she didn't believe them. They for sure were not 21).
Passion Pit was so good and the place was crowded. I was surprised to know quite a few of their songs (Thanks, American Eagle soundtracks!).
I did my best band girlfriend impression. It's pretty good. You know, the band girlfriend. The one who looks to the stage with such intensity. Her eyes never leave her leadsinger/bassplayer/drummer boyfriend. He's hers. And he's so talented. She's with him.
It's really not an impression I do with malice I just find the stance so funny. I see it every time. The girlfriend is usually pretty easy to point out if the crowd is small enough. It's like Where's Waldo only Where's the Girlfriend?
Sometimes I can emulate band members. They are funny, too. Although there tends to me more variation in their movements. One of my favorites is when they talk between songs. They just don't know what to say and are usually pretty awkward, "It's cold, huh? We've never been to Wilmington before... it's... uh... pretty cool. So, you guys... want to dance? Okay, here's our next... song. Dance."
But seriously, after all that rambling, it was such a fun night. And we stayed out til 1 a.m. ONE A.M. That's pretty late for die hard early-to-bed folks like us. Needless to say we didn't do much on Saturday.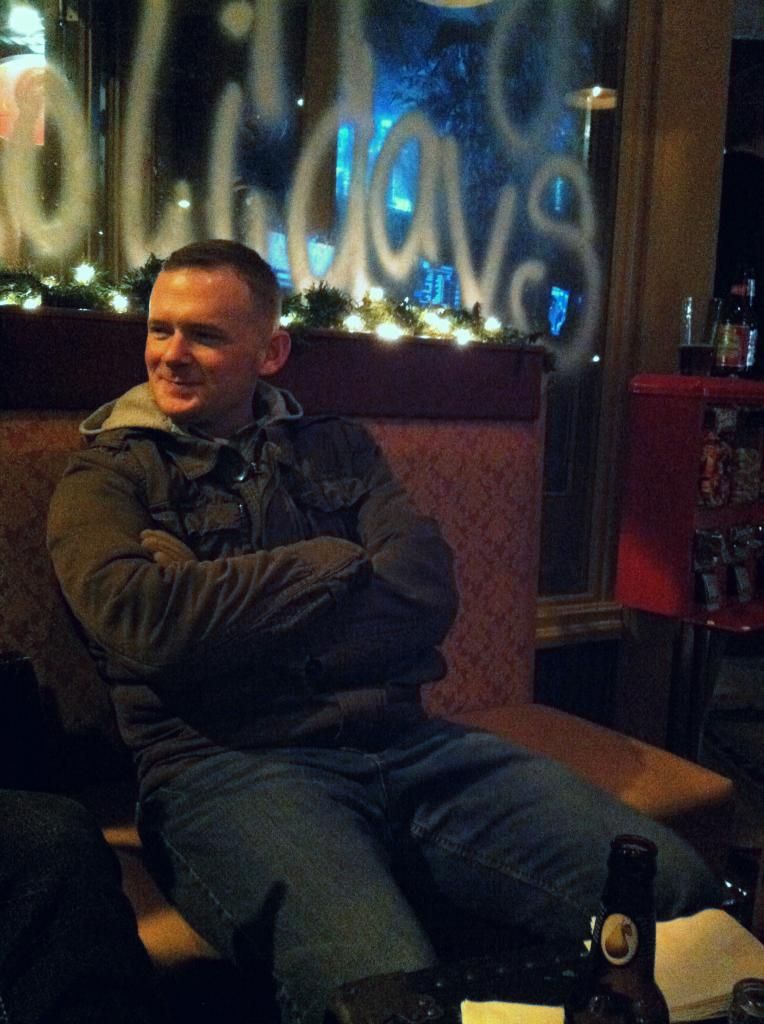 {Here's Dan. Dead tired. At a bar after the show. What a champ.}