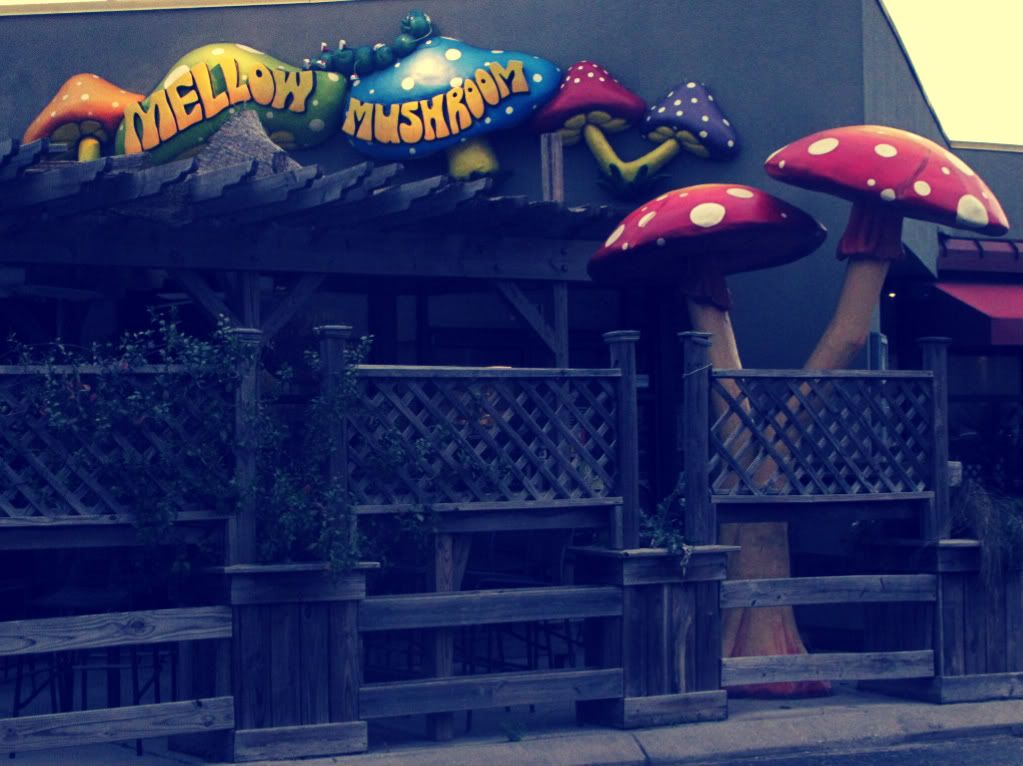 We have fabulous pizza. So if you're ever in the area "and you must be in the area because this isn't a very powerful station"
*points if you can name that movie*,
you should make sure to hit up mellow mushroom. Make sure you invite us to go with you though, I mean, I did give you the tip, it's just nice. But seriously, mouth-watering good pizza and they use "spring water dough," I'm pretty sure that's code for "the dough is freakin awesome." We went there on a date last night. Oh yes.
And if you're lucky, you might get to sit next to a giant mushroom like we did.