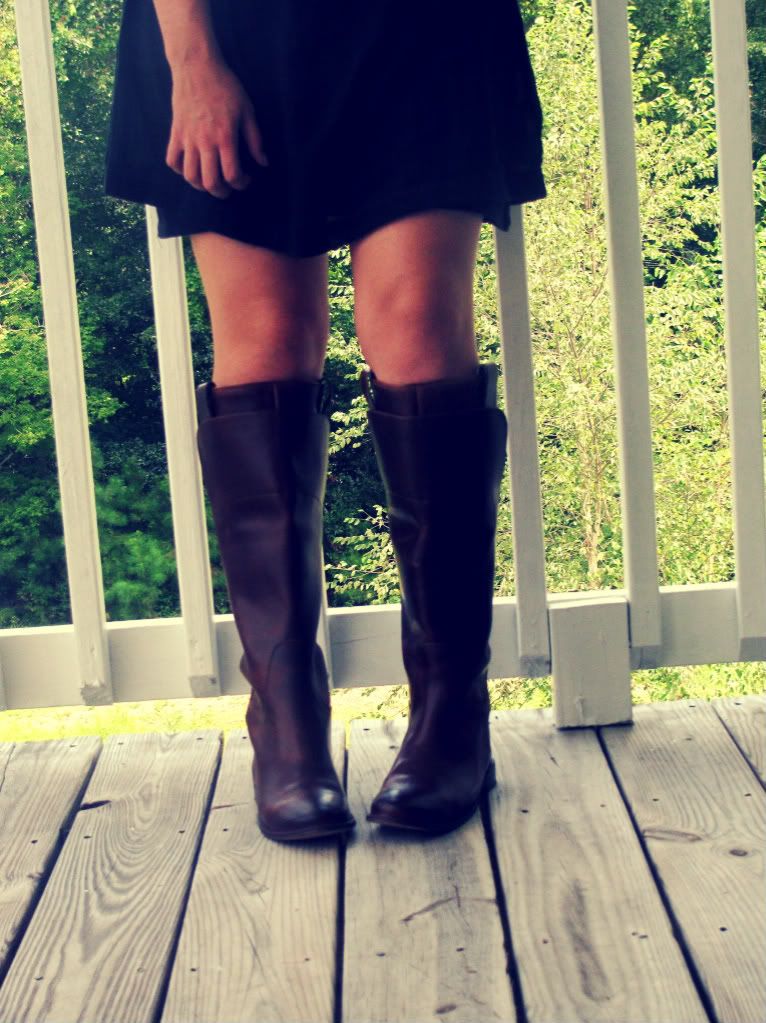 EEeep! The first day of school coincided with the day my boots arrived! I'm gonna go ahead and chalk that up to a good great day. These boots. I tried to talk myself out of them because they are on the pricey side. But, after two weeks of going back to the website every 10 seconds to drool I decided to purchase.
My first real leather boots, guys.
That's class.
And comfort.
Oooh so comfortable.
Like slipping my feet into butter.
Except that sounds kinda gross. It's like slipping my feet into really soft leather. Because that's what I am doing. I never thought I would say this but Fall cannot come soon enough. These babies will be on my feet for the next four months. I. cannot. wait. for. Fall.