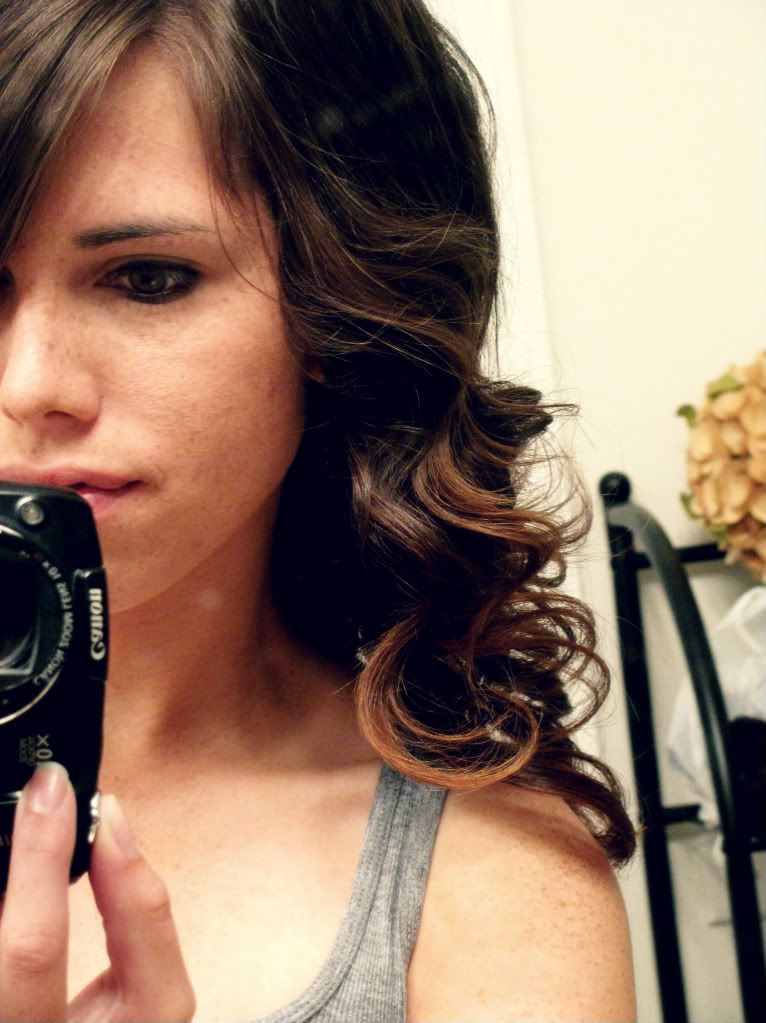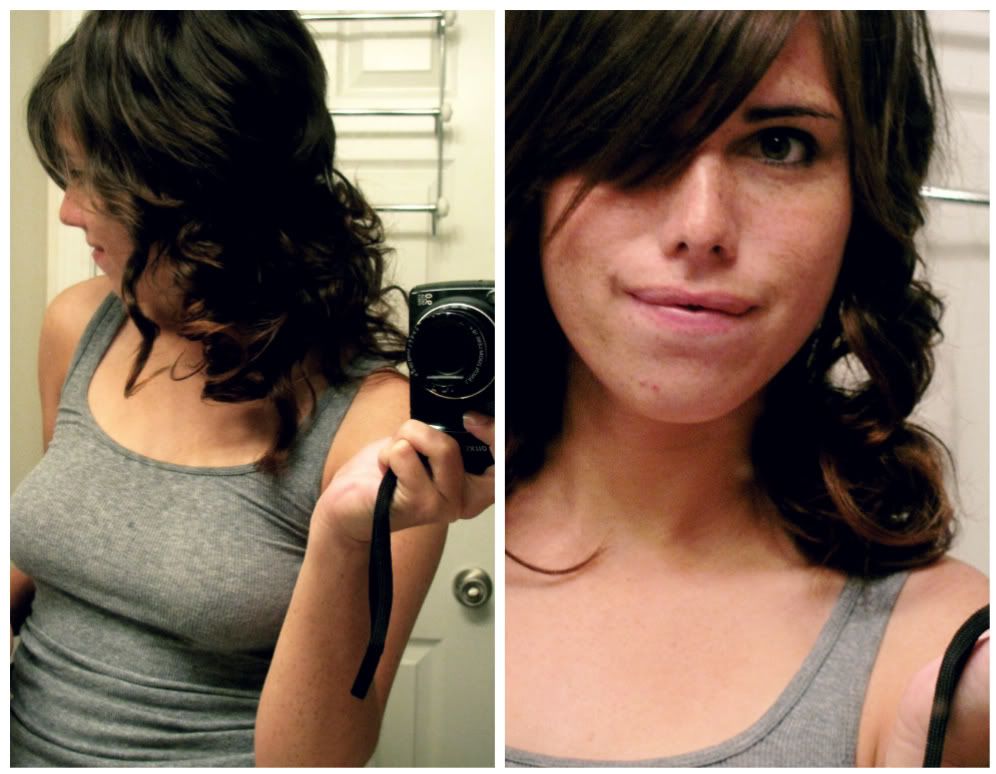 Initial curls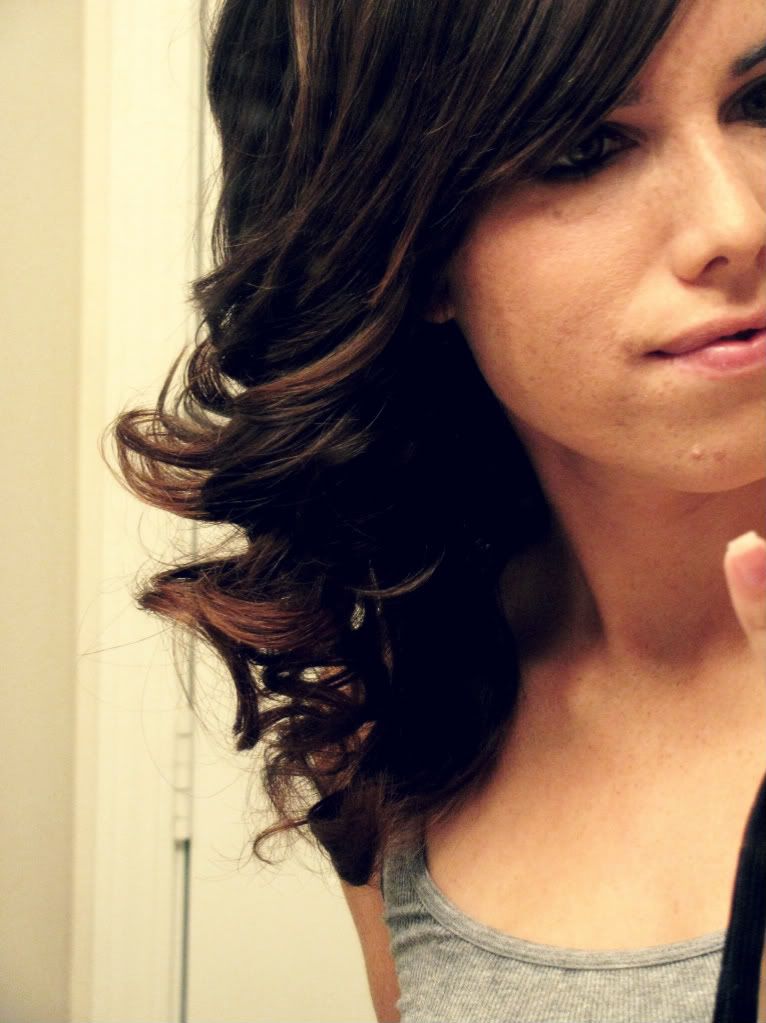 Brushed out.
Mmmm. Pinterest. A collision of all the best ideas.
I've done a few of the pinterest inspirations around my house. Refrigerator cleaning, picture hanging, and now, hair!
My hair is in this in between stage where it was super layered
(I used to have a mullet of sorts, which I loved but then I moved away from my hair stylist and friend and no one out here could recreate well, lame)
and now I am trying to grow it out. And, of course, the one time I want my hair to grow, it takes for-ev-er.
Curling my hair has been the bane of my existence but I am always down to try a new technique. I tried the no-heat-sock-bun-on-top-of-your-head one but my hair is waaay to layered and short for that. Luckily, I found this other technique on pinterest, also no heat, that would work with layers. I think I even did a little fist pump upon stumbling across it. Here is the idea/pin:
no-heat-curl
.
So, I tried it last night. The process took all of about 7 minutes. Slept in it, no complaints there. And, voila! It was super curly when I took it out but I brushed it out a little and it looks great! Also, I'll have to try harder next time to make sure the back under pieces done because I had to re-curl some of them. But, really? Easiest hairstyle
ever
.
Now to See how long it lasts.