I am so happy to tell you that the online sewing class I am taking, that some have asked for in the past, is back up! They are offering the same course and there is no time limit. 27 Projects. Videos to help you get started. I have loved the experience. If you are a beginner and you want to learn more at your own pace, this is an awesome way!
Go check it out. Here is the link:
HomeEc
And here are a few of the things I have made with this class: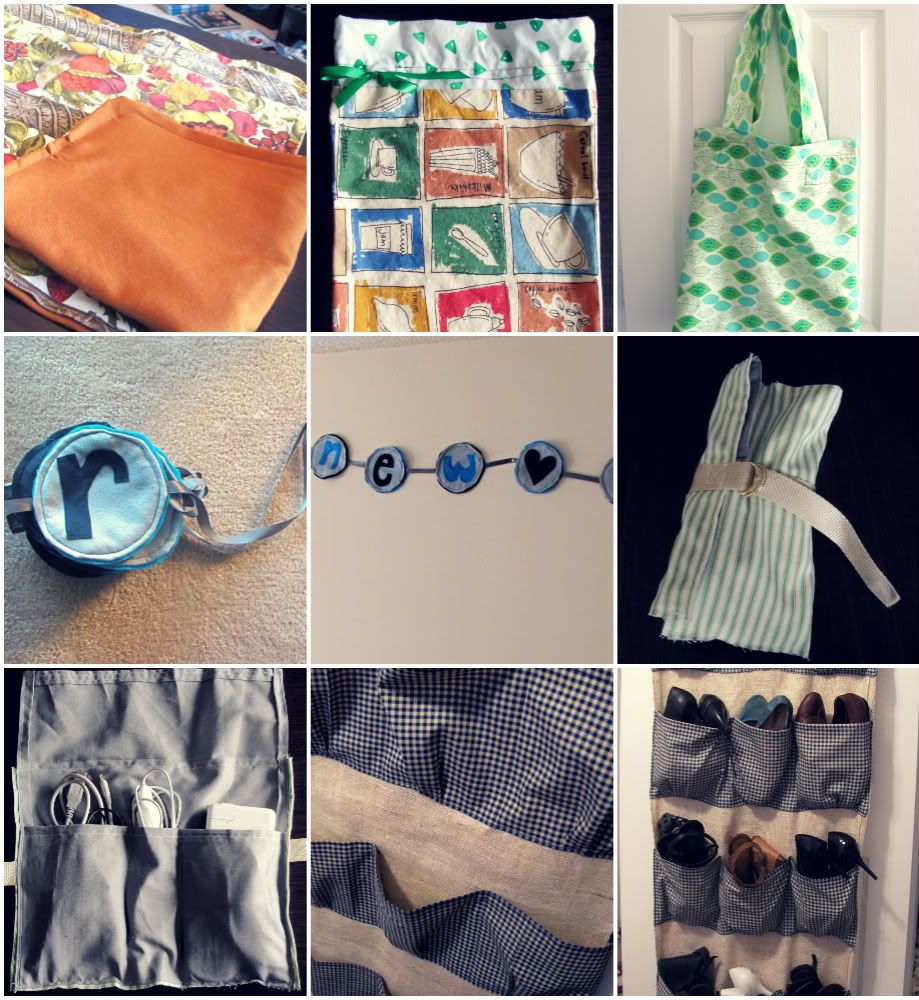 1. Napkins, 2. Gift Bag, 3. Grocery Tote, 4,5. Bunting Banner, 6,7. Roll-up Carry-all, 8,9. Shoe Organizer.
I have seen my skills improve with every project I accomplish. Looking back at my first project, the napkins, to where I am now... Shoot, even just my confidence with the sewing machine has improved!
Other projects I've been inspired to make because of my new found confidence:
Chicken Coop
Coral Skirt